After completing my Master's degree in Gestalt therapy, the path of family therapy felt like a good fit, having had six children of my own and previously experiencing family trauma. Families under stress with unresolved trauma or addictions can remain stuck in repeated family patterns and I truly believe that when we are stuck or in crisis, good support can be life changing and the difference of enabling us to solve our problems. As a psychiatric nurse in my teens I often saw how difficult it was when a person had little or no support in grief or when tragedy came along. This shaped my life choices as it still does today. I feel privileged to be doing such meaningful work with parents and their children as there is nothing more rewarding than seeing the bonding and love grow stronger over time.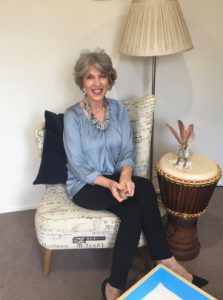 How can I help?
I choose differing modalities to attune to my client's needs.
Therapy can provide a safe place to talk without feeling judged, as you learn to notice your bodily reactions to trauma and stress, providing opportunity for insights that can lead to change.